Hi nice to meet you!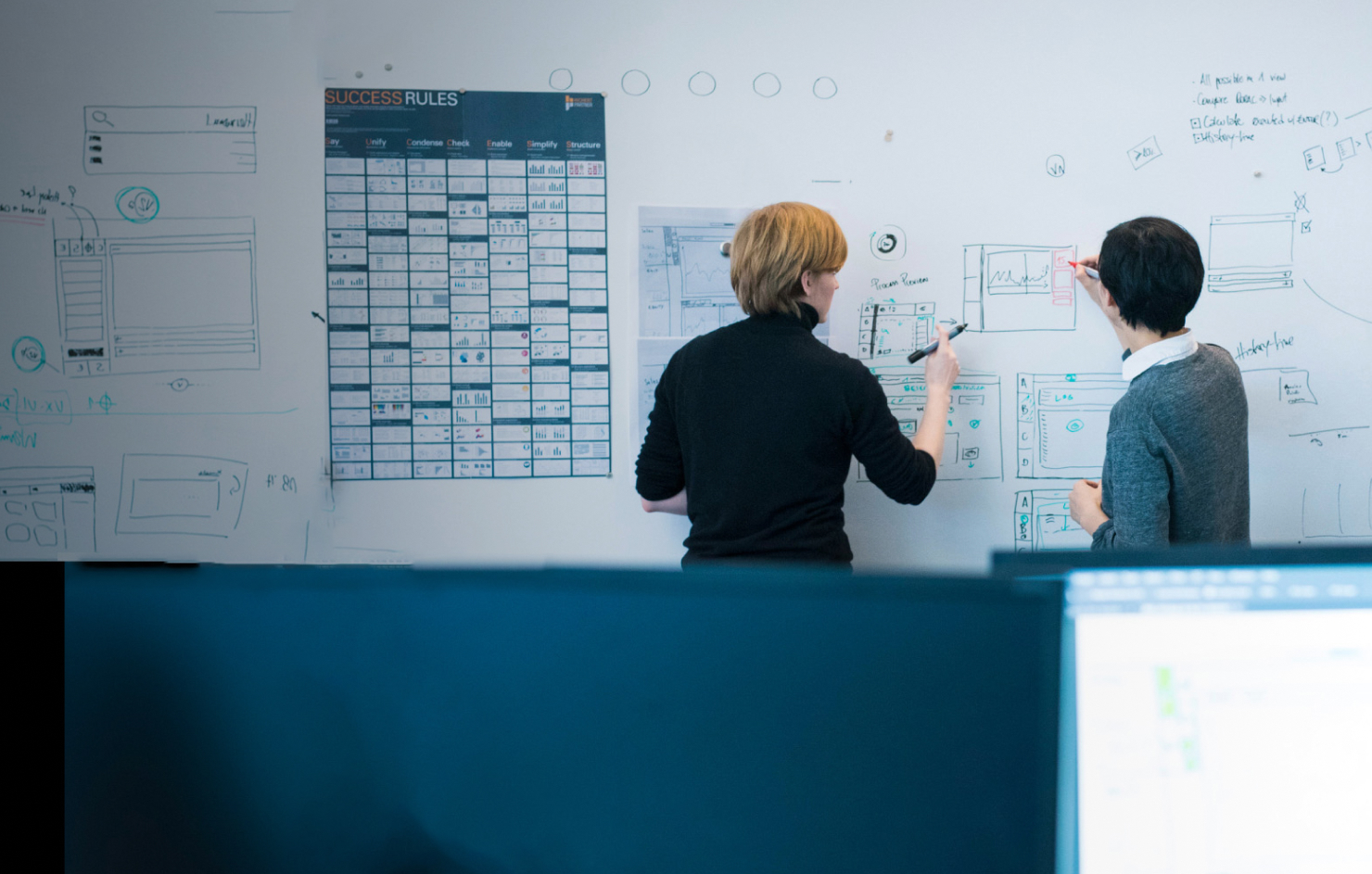 Work Approach
My approach towards user-centered design may not vary a lot from other designers, who are also conducting research and who can design beautiful screens. But there are not too many designers experienced in developing end-to-end solutions for the healthcare ecosystem.
My unique selling proposition is designing deep tech solutions for healthcare, a pretty complex field due to its regulations. What drives me is the purpose of humanizing healthcare through digitalization. I design healthcare innovation together with data scientists, legal engineers, and strategy consultants. This innovation may result in a B2C consumer app to collect Real-World-Evidence or a B2B medical research data platform that serves the greater good.
"I believe that if we are focusing on designing for patient, combined with leveraging data for research, we can help to improve the diagnosis, treatment, and prevention of diseases."
When, how and with whom I work
I work in different team constellations, but I love the very fuzzy start of projects in the ideation/ validation phase and bringing products towards the product-market-fit.
Often, my clients come to me with a business idea and a more or less defined concept of how a business problem they detacted can be technically solved.
Here is where I start with user research. We validate the first assumptions through user interviews, and I translate these findings into (user) requirements. My research is 60% of the time qualitative (focus groups, expert interviews, and end-user). The rest is desk and market research.
We map ecosystems, stakeholders, competitors, user journeys, and blueprints with different frameworks. And we go step by step closer towards a value proposition design .
The tech team, and others are using these insights to define refine their requirements for developing the infrastructure.
Then, I quickly prototype solutions and test them early and iteratively with users. Screens are often built with tools such as Figma, as it's a great tool to share interactive click-dummies, inspect front-end code, and work collaboratively with teams in a comment mode.
Sometimes I work as the only designer (seed or early-stage), and sometimes with a design team. With 12+ years of experience in design and consulting, I can guide non-and designers in the process. The screens become more ganular, same as the product.
Product development is always a matter of prioritization. We can do great work, but it must be feasible, viable, and desirable. And we are limited by our resources. To win the game, we need to make many smart strategic decisions. Small experiments help us gain certainty and not ending up in the build trap.
Usually I work agile and as a team member. My clients book me for my time and experience, not a fixed delivery. The truth is that a project plan can be brilliantly thought through, but in the field of innovation and tech, the market is moving fast.
My services
I offer digital product design and concept development. My services range from UX and UI, to workshop facilitation.
Read more my:
services
Get in touch!
I'm based in Berlin. I join teams for short periods (workshops/design sprints) or longer project engagements (User Experience/ User Interface/ User Research & usability testing).Get in contact on LinkedOr by mail:info (at) susannefeldt.comBack to website